As holders of Chartered status, the ultimate symbol of trust and professional standing, you can be confident that you are dealing with one of the Regions leading firms, wholly committed to providing you with the best possible advice, service and support.
Our core desire is to deliver truly innovative solutions, through the highest possible standard of advice, that create real value and make a genuine difference to our clients. Clients are at the heart of our business.
Our service is about creating a protection and wealth accumulation plan that is right for you. We aim to provide all clients with clear financial direction and provide each and every client with the very best financial advice.
AREMO Olajide Samson
FOUNDER
Jide AREMO is a non-executive director in SUPREME Microfinance Bank. A Banker and a Chartered Accountant of many years of cognate experience in diverse economies. These would be brought to bear in driving the policies and businesses of the Bank for quick and durable results. Born in Ogbagi Akoko, Ondo State, Nigeria on 09/12/1960. He is married with children.
He attended the University of Lagos where he graduated in June 1983 with B. Sc Business Administration. He was trained in Deloitte Haskins & Sells (now Deloitte Akintola Williams & Co.), a reputable firm of Chartered Accountants worldwide, where he qualified as Associate of the Institute of Chartered Accountants (ACA) in May 1987. He is also an Associate of the Chartered Institute of Taxation of Nigeria (ACTI), and a member of the Chartered Institute of Bankers of Nigeria (CIBN). He has travelled extensively all over the world for professional trainings, seminars and workshops in virtually every aspects of the Banking profession. A member of the Best and Brightest African Bankers program for the year 2000, and Alumni of the following foreign training institutions: INSEAD, Fontainebleau FRANCE; Chase Manhattan Bank Credit School, New York, USA; The Mellon Bank, Philadelphia, Pennsylvania, USA; The World Bank and EX-IM Bank, both in Washington D C, USA; and Finance sans Frontier in Paris, FRANCE.
Few months after qualification as a Chartered Accountant, he commenced his career in Banking with the Corporate Finance Department of the then First City Merchant Bank Limited in October 1987. He also worked in the Management team of another Merchant Bank and a finance company in Lagos till later in the year 1996 when he joined the Banque Internationale du Benin in the Republic of Benin, where he put in slightly over 12 years of banking career development before living the position of Head of Credit & Risk Management to form the SUPREME Microfinance Bank Ltd with other pioneer shareholders in the Bank.
Jide has great passion for the development and marketing of financial products as a tool for economic development and general emancipation of the people from the poverty levels. He believes that rather than just pity the poor, they should be thought the virtues in INTEGRITY & DILIGENCE and then EMPOWER them to walk out of what they do not want i.e. POVERTY! He communicates fluently in both English and French languages. He has been of service to the community and the general public in numerous capacities locally and internationally.
He is the Pioneer MD/CEO of the Organization between 2010-2021.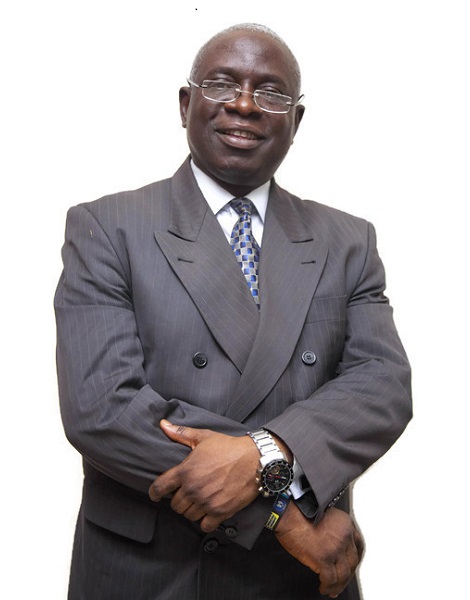 OLAJIDE CALEB ODUSOLA-STEVENSON
MD/CEO
Mr. Olajide Odusola-Stevenson is a seasoned Microfinance Bank specialist with over 10 years of experience in Microfinance banking and investment management. He has a rich background in Administration, investment banking, Corporate Services, Logistic, Fund management, asset management and trading. He began his banking career as a pioneer member of Amegy Microfinance Bank Ltd Team in 2009 and thereafter proceeded to United Bank for Africa (UBA) as NYSC attaché where he served as payment officer/team member group logistic.
Mr. Olajide Odusola-Stevenson returned to Amegy Microfinance Bank Limited in 2012 as Head of Marketing & Business Development department of the bank and he began to rise through the lather, thereafter rose to the position of the Managing Director of the bank in 2016.
Olajide has a Master degree in Public and International Affairs from University of Lagos, Lagos State. Bachelor degree in Political Science from Olabisi Onabanjo University Ago-iwoye Ogun State and Diploma in Public Administration from Olabisi Onabanjo University, Ago-iwoye, Ogun State.
He is a member of various professional Organizations including, The Chartered Institute of Bankers of Nigeria (CIBN), Chartered Institute of Personnel Management (CIPM) and Nigerian Institute of Management (NIM). He served as Assistance General Secretary of National Association of Microfinance Banks Lagos State Chapter (NAMBLAG) between July 2019 and November 2020.
He was appointed pioneer Managing Director/CEO of Memphis Microfinance Bank Limited Akure Ondo State between April 2020 and August 2021.
He is a Secretary of Board of Trustee of Create Another Standard Higher Initiative an NGO aimed at eradicating poverty in Nigeria.
Olajide Odusola-Stevenson is a Microfinance Certified Banker (MCIB). He has also attended various reputable trainings with certifications in Banking and Finance.
He joined Supreme Microfinance Bank Limited in September 2021 as Managing Director/CEO. He is happy married with children.

KAREEM Waheed
GENERAL MANAGER
Kareem is an experienced Administrator with fifteen years of banking operations experience. A 1991 B.SC in Public Administration graduate of the University of Maiduguri. He also obtained a PGD in Corporate Finance and Administration from Nigerian College of Administration Lagos in 2000. He has attended many professional courses in Banking Operations and Management. He is an Associate Member of Nigerian Institute of Management and Chartered Institute of Administration before joining SUPREME MFB and has qualified as a Chartered Microfinance Banker ("MCIB"). He rose to the position of Operations Manager in Wema Bank PLC and also worked as pioneer staff in two other Microfinance Banks in Lagos State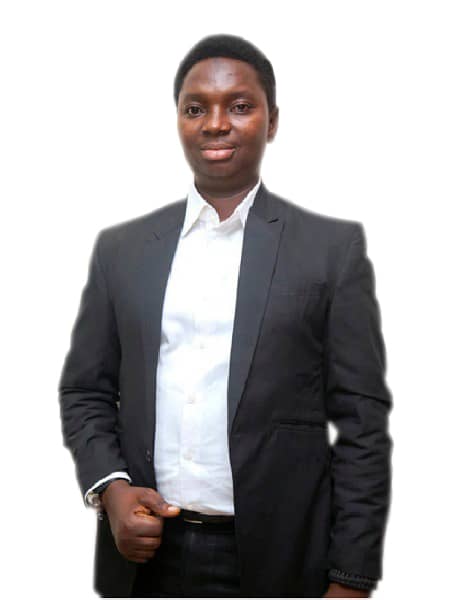 JIMOH, Tunde
HEAD OF M. I. S. & SYSTEM ADMINISTRATOR
Tunde is a certified computer engineer; B.Sc in Computer Science and he obtained a certificate in Cisco certify Networking Administrator (CCNA). Mr Jimoh worked with Durubata systems, as IT consultant personnel before joining Truebond Group as the Head of Information Technology and system Administrator at the Truebond Microfinance Bank. He joined Supreme Microfinance Bank in 2011, He is qualified Chartered Microfinance Banker ("MCIB").
A certified Network Security Specialist, and have a Certificate in Data Science. He has attended various training in Credit Administration, Credit Data Reporting and Credit Report analysis.
His experiences cover banking software (maxi-pro), web maintenance, Networking, Hardware, Software management and System Auditing. He is happily married.

TEMITOPE ADEOLA FALUYI (MRS.)
A.G Head of Internal Control/Audit/Compliance
She is a Chartered Accountant, with well-developed skills and experiences in Tax Management, Financial Reporting, Budgeting, Auditing, Treasury Management and Administrative Management. She has over Ten years work experience.
She is self-motivated, goal getter, reliable, responsible and hardworking person. She is mature team worker and adaptable to work well both in a team environment as well as using own initiative.
She is happily married with kids.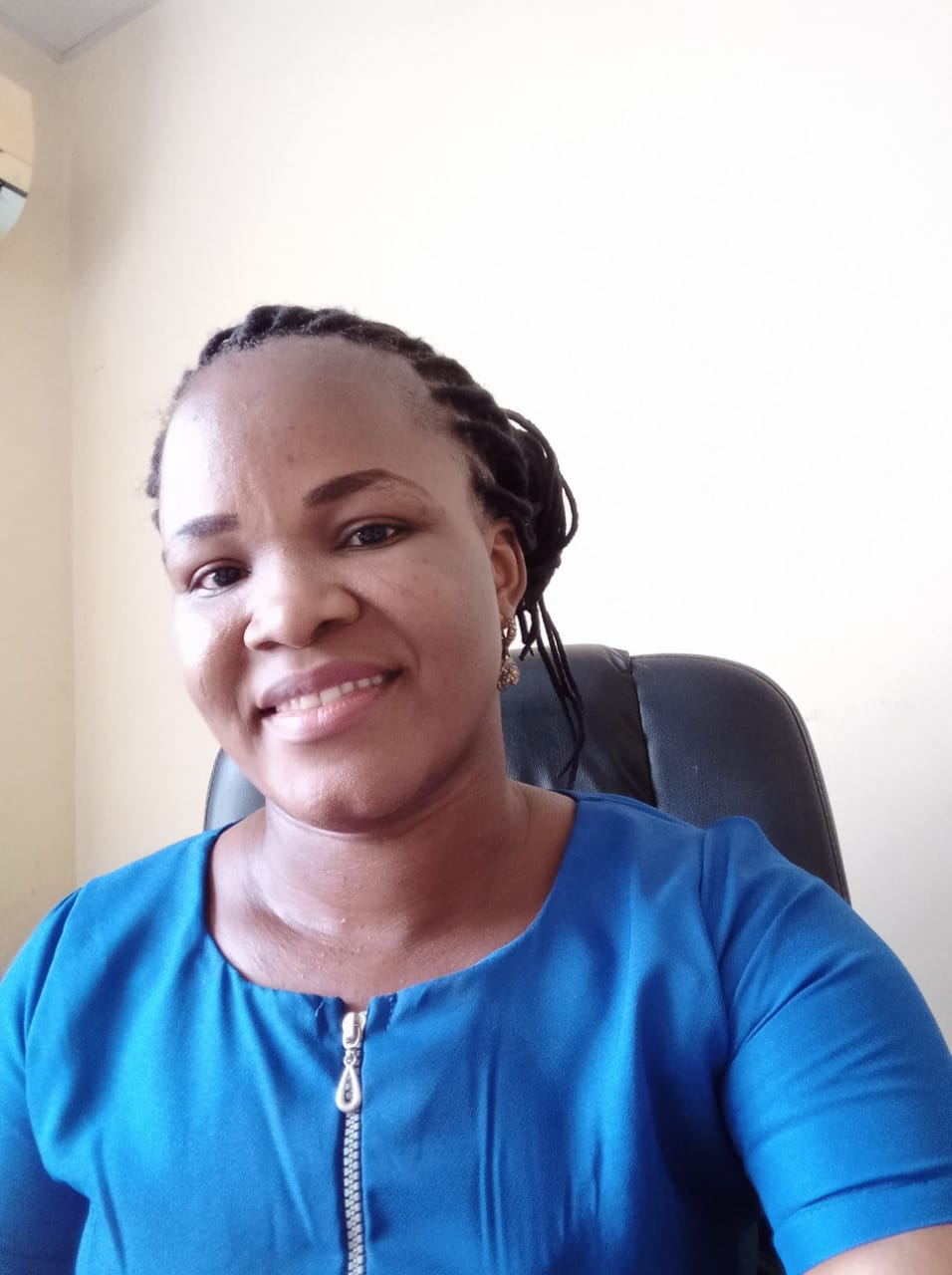 MOMOH JAWAD BELLO – ACA, ACMR.
A.G HEAD FINANCIAL CONTROL AND ADMIN
Mr. Momoh is a graduate of Auchi Polytechnic Auchi with Higher national Diploma (HND) in Accounting-(1993) with Upper Credit and Master in Business Administration (MBA)2010. He is an Associate Member of the Institute of Chartered Accountants of Nigeria (ACA)-2007 and Associate Member of the Institute of Capital Market Registrar (ACMR)-2006. He started his working career as an Accounting Assistance with Adata Investments Limited, and later as Accountant in 1996 to 1999 after his NYSC service with the same company in 1996.
He joined Consolidated Breweries Plc as an Accountant with their Lagos Commercial Division and later Head office from 2002 to August 2007. He worked with Uno Foods Limited "between 2007 to 2009" where he rose to the position of Head, Finance and Accounts. He also worked for OAK Group Limited as Group Financial Controller "between 2009 to 2013", the position he held until April 2013 when he joined RAPIDO Group (Owerri), as Group Head, Financial Services and he joined Bicu & Sons Limited as Head of Finance & Accounts in 2020 to 2021. He is presently with Supreme Microfinance Bank Ltd as Head Finance and Admin. Till date.
Mr. Momoh is a seasoned accountant with verse experience in both trading and manufacturing concern. He is versatile and proficient in the use of various Accounting software packages. He has attended various management, accountancy and computer courses.
He is married with three kids.
NWAIGBO, CHIKA EMMANUEL
A.G. Head, Marketing / Business Development & Investment
Chika is 42 years old from Imo State and graduated with Bsc. in Accounting from Imo State University, Owerri in 2004. He worked with several organizations in Lagos before joining Supreme Micro Finance Bank in 2010. He is presently the Acting Head of Business Development, Marketing/Investment. He has attended many specialized trainings in Microfinance Banking Organized by the apex regulators and a qualified Chartered Microfinance Banker ("MCIB"). He is happily married with children.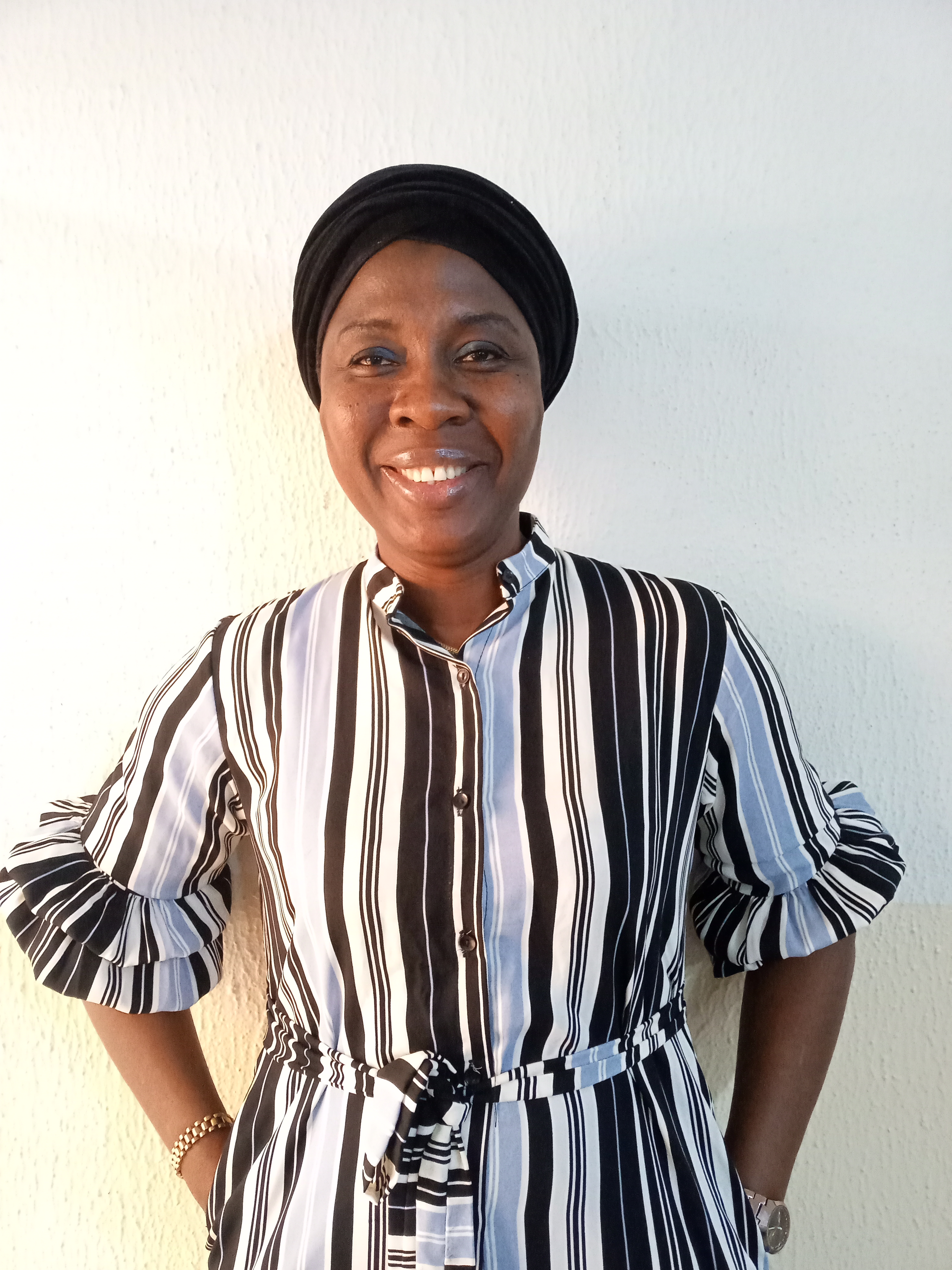 ISMAIL, YETUNDE ADIJAT
HEAD, HR/ADMIN UNIT
Adijat was born on 17th April 1976 in Lagos State and hails from Ondo State. She graduated from University of Ado-Ekiti where she obtained B.A philosophy in 2001. She was opportuned to work with Central Bank of Nigeria during her service year, where she worked directly with the Branch Controller CBN Makurdi. She has worked with IAL NIGERIA LIMITED a leading Freight forwarding Company in Apapa where she held the post of Documentation/Customer liaison Officer and later Human Resources Assistant. She also worked with COTECNA DESTINATION INSPECTION LIMITED as verification/quality check officer.
She is an Associate Member, Nigerian Institute for Training and Development (NITAD) 2010 and Chartered Institute of Personnel Managers (CIPM) 2012. She joined SUPREME MICROFINANCE BANK February 2018 as Head HR/Admin unit. She is happily married with children

OYEFOLU-ALAUSA ADEBUKOLA
A.G HEAD, CREDIT AND RISK MANAGEMENT
Adebukola is the Head, Credit & Risk Management with over twelve (12) years' experience in banking. She obtained a Higher National Diploma (HND) in Banking & Finance from Lagos State Polytechnic Isolo and also a member of the Chartered Institute of Banker's in Nigeria. She is also an Associate of Chartered Microfinance Banking (ACMB). She joined Supreme MFB at inception in 2010 as a Loan Officer. She grew to become a supervisor of loan officers under her for a period of three (3) years. Later moved to be the Head, HR & Admin Unit up till later part of 2018 when she was drafted to champion a new Enterprise Risk Management (ERM) & Strategy Unit due to the steady growth of the bank, in order to properly identify, analyze and manage all diverse risks in the operations of the bank.
Presently as the Head, Credit & Risk Management Department, she is the manager responsible for loan generations and management, as well as all Operational Risk Management activities in the Bank as the Chief Risk Officer. Adebukola is an active member of various professional bodies and has qualified with 10 years cumulative experience in the field of Credit Administration & Portfolio Management, Risk management and Process Control. She is happily married.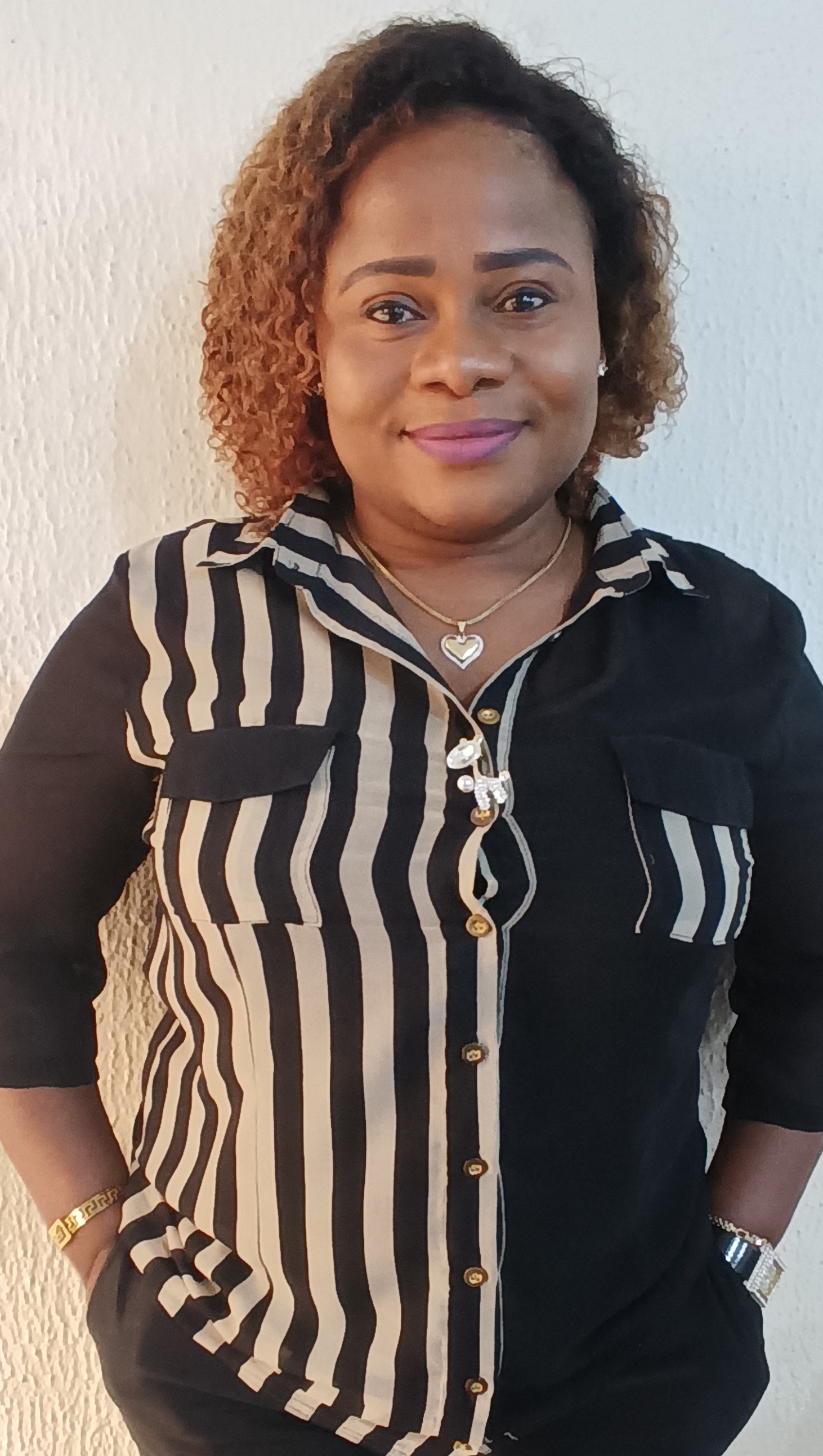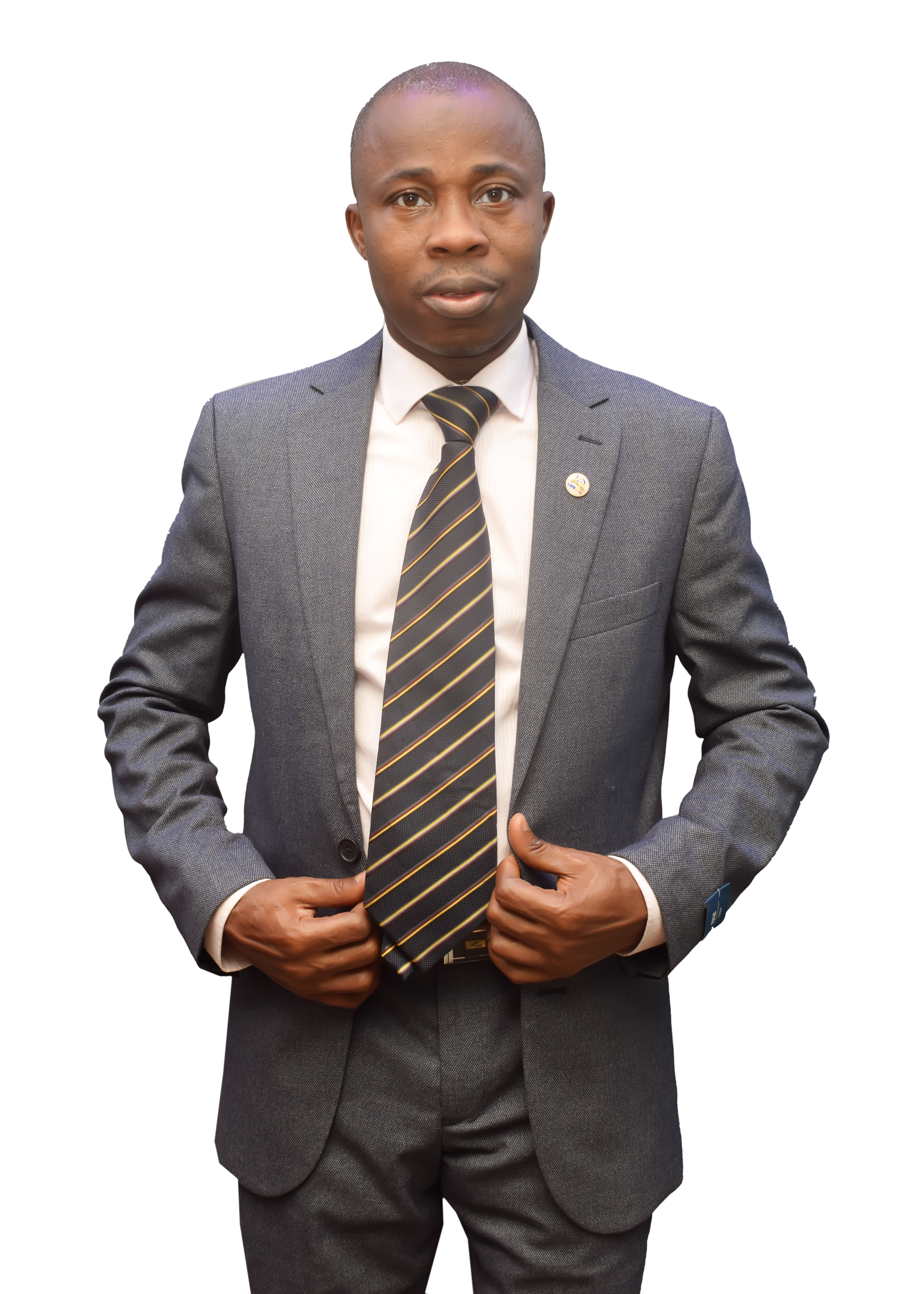 OLAJIDE ISIAKA:
A.G HEAD OF OPERATIONS
Olajide Isiaka has more than fifteen (15) years cognate experience in banking (commercial and MFB) and consulting services, and currently holds the position of Head, Operations at Supreme MFB Ltd. And he is also one of the management team of the bank. Prior to this engagement, he was a deputy head, banking operations. His hardworking, competence, professionalism, commitment and most especially his integrity to the mission and vision of the bank earned him double promotion from Associate 2 to Associate 4 (Senior Associate) during the promotion appraisal exercise of year 2020, and received MD/CEO award as the best operations staff of the year.
As head of Teller and Vault officer of the bank, Olajide has oversight over the bank's cash management position in terms of vault holding limit, till-in and till-out of the cash on daily basis, balancing of vault as well as treasury register on daily basis, approved cash for loan disbursement, authorization of various transactions, handling of clearing cheque and among others. He is also responsible for the management of overall operational activities of the customer's services unit of the bank.
Olajide an astute Banker began his banking career at Wema Bank plc, and passes through Keystone Bank and Access Bank plc. While in these Banks, he had a deep knowledge of transactions processing, cash management, fund transfer, tellering, Customer Relationship Management, Credit Risk Management, Credit Review and monitoring, and Credit Administration. He has attended several training and workshop on banking.
He is a graduate of the Federal Polytechnic Ado Ekiti, (HND) but not satisfied, he went on to the prestigious Enugu State University of Science and Technology to earn a bachelor degree in Marketing. He is a qualified Microfinance practioner, certified by the Chartered institute of Bankers of Nigeria (CIBN), having passed, the various prescribed professional examination in flying colours, and he is also a member of Nigerian institute of Management.
He is currently pursuing his Master's Degree (Msc) programme in Business administration at the University of Lagos, Akoka Yaba, and happily married with children.
AJUZIE, Ify Nkechinyere
Head, Recovery Unit.
Ify was born on the 2nd May, 1979. A Purchasing & Supply/Marketing graduate from The Polytechnic, Ibadan, Oyo State. Hail from Ikwano Local Government, Abia State. She started her Career from Presidential Insurance in the year 2005 and later started her Banking Career in the year 2007 with MIC Microfinace Bank as a Credit Officer and has worked in 2 different financial institutions as a Credit & Risk Management person before joining Supreme MFB Ltd in 2010. She has attended many specialized trainings in Microfinance Banking organized by the apex regulators and She is qualified Chartered Microfinance Banker ("MCIB"). Presently, the Acting, Head of Credit/Risk Management Department. She is happily married with children.
Join Our Vibrant Professional Team
We offer like minded professionals the opportunity to develop & enhance their careers and often move ahead more rapidly than other companies. Ongoing training & mentoring provide exciting & personally satisfying careers.
Read More